you drink
we count
Sit back, relax, and enjoy your tea session. We do the math for you.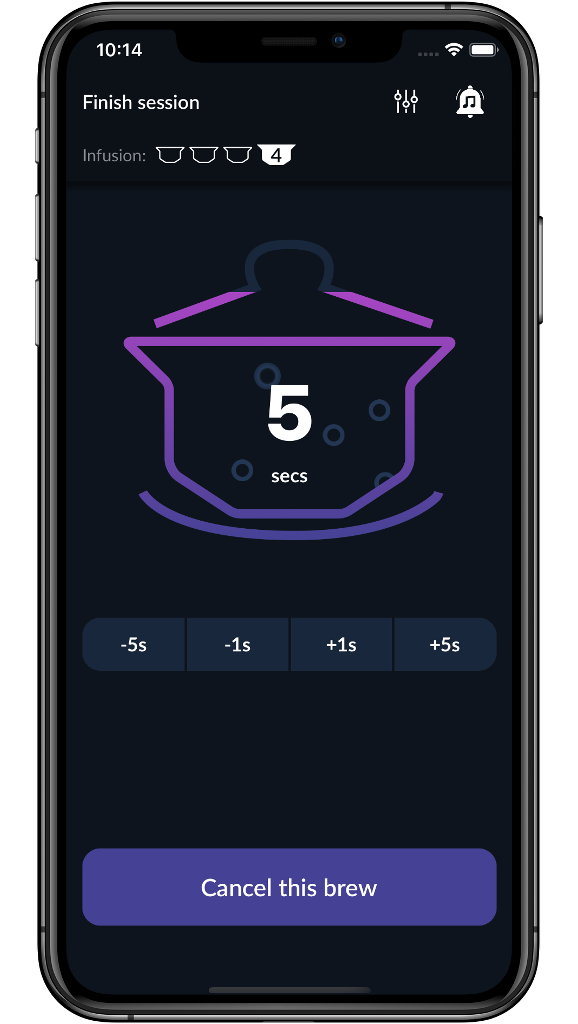 Choose Your Style
Gongfu - short, increasing infusion time
Manual - suitable for Western style brewing
You are in Control
Modify the time left any time you want. Even during countdown.
Accessible Interface
Teahead Timer has been designed to use when dealing with hot water.
Designed with Gongfu
in mind
Remembers Infusion

Teahead Timer increases the time of next infusion for you - based on the initial setup or your historical sessions. Of cource you can change it by yourself any time you want.

Remembers Sessions

You don't have to set up your session from scratch every time. Choose a session from "Recent sessions", tap it and brew your tea!

Keeps Screen On

Prevents your screen from going to sleep for the whole session or during countdown - your choice.

Rings Once

No need to interact with the app to silence the alarm while you are pouring your delicious tea.
Have you ever wondered


how much tea you drink?
discover how long your average session lasts

count your total number of brews

share your stats with friends or post them on social media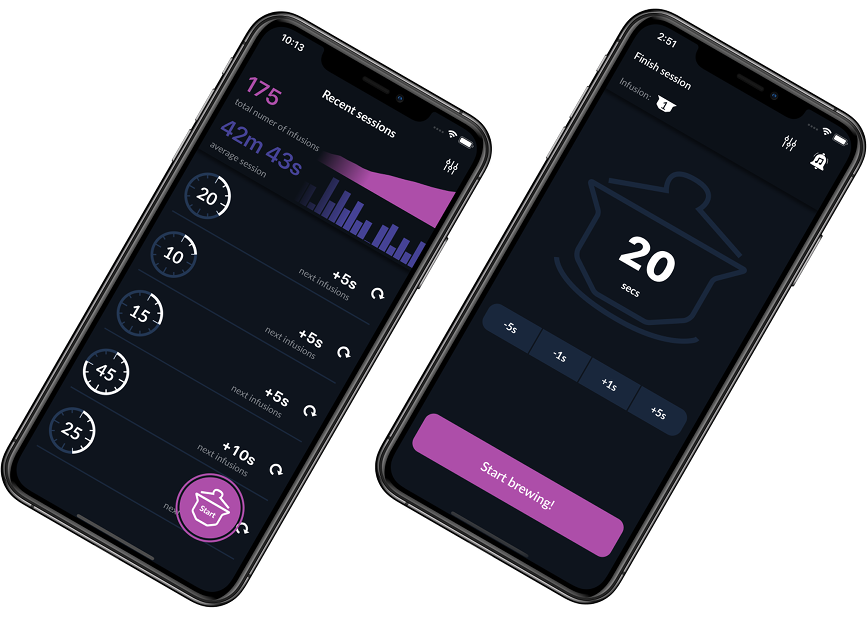 set up once
set initial configuration

increase time for later brews if needed

changes you make during a session will be recorded and restored next time you brew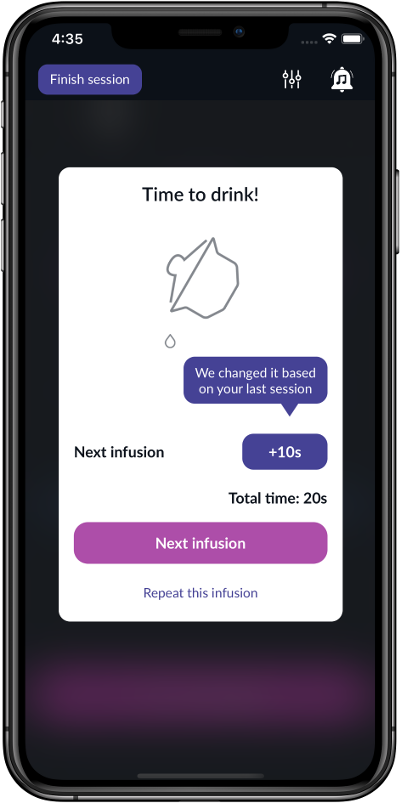 Frequently Asked Questions
No need to create an account. Teahead Timer is ready to use right after download!
There are no in-app purchases and ads. You pay once to get the app and that also gets you all future updates.
The app
does not require
any additional permissions to work. However you might be ask for permission in the following circumstances:
if you want to save screenshot of your stats to Photo Library then access to photo library is needed
if you want to be notified when countdown is finished in case you have left the app then permission to receive notifications is needed
All iPhones running iOS 12.0 or newer are supported.
No. We do not collect any of your data. For more details check our privacy policy.